Kgl.Bay.Sts.B. Gattung C III Germania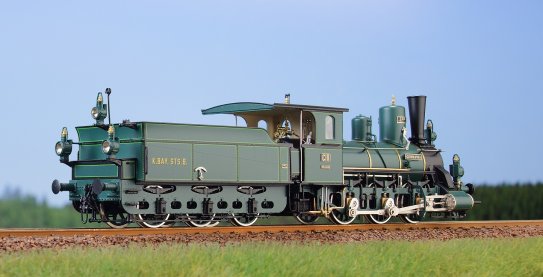 Alle Modelle auf unserer Webpage können direkt bei uns zum Stammkundenpreis bestellt werden, weltweiter Versand.
All models on our webpage can be purchased through direct order to a frequent customer price. Worldwide delivery.
Königlich Bayrische Staatsbahn Gattung C III Bauart Sigl, Güterzuglokomotive "Germania", Inventarnummer 1, Hersteller G.Sigl, Fab.-Nr. 1363, Baujahr 1872, Bauzustand 1908, Epoche I, Farbgebung; Bay. Grün-schwarz.
Best.- Nr. 06104 H.L
Royal Bavarian State Railways class C III, Sigl-style, freight train locomotive, name "Germania", producer: G.Sigl, fab.-No. 1363, built in 1872, condition of 1908, era I, bavarian green-black livery.
For price and shipping details please contact us via phone/fax or e-mail:microfeinmechanik@hotmail.com. Worldwide delivery!
Verfügbarkeit: bereits ausverkauft
| | |
| --- | --- |
| 4308 Besucher | Copyright 2023 Micro-Feinmechanik |