kkStB Keilschneepflug Nr. Sr 4 SE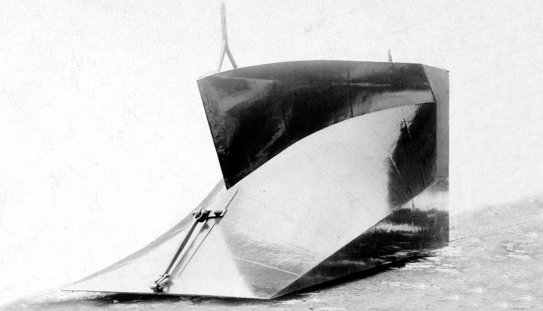 Leider ausverkauft/ Sorry, sold out!
Alle Modelle auf unserer Webpage können direkt bei uns zum Stammkundenpreis bestellt werden, weltweiter Versand.
All models on our webpage can be purchased through direct order to a frequent customer price. Worldwide delivery.
Großer Keilschneepflug der kkStB, great kkStB snowplow
Unter einem Keilschneepflug versteht man Schneepflüge mit zweiseitigen Keilen, die von einem oder mehreren Triebfahrzeugen geschoben werden können. Beim Einsatz von Großkeilschneepflügen wird der im Gleisbereich niedergegangene Schnee durch die Fahrtgeschwindigkeit angehoben und nach außen weggedrückt. Fahrzeug der kkStB Nr. Sr 4, Depotstation Amstetten, Bauzustand 1900, Farbgebung: Schwarz/schwarz.

MF Best. Nr. 13900 H.L
Sonderedition SE 276, einmalige Auflage von 15 Stück
special edition SE 276, limited edition of 15 piece
kkStB snowplow No. Sr. 4. These snowplows were pushed by a single or several engines. Because of his special form the snow was moved to both sides of the track.
Based at Amstetten, condition of 1900, black livery.
The model is exclusively available at our shop only! Please contact us for details: microfeinmechanik@hotmail.com. Worldwide delivery!


Verfügbarkeit: bereits ausverkauft
| | |
| --- | --- |
| 59753 Besucher | Copyright 2018 Micro-Feinmechanik |